4 min read
4 SAP Monitoring Challenges You Must Solve
By: Avantra on May 30, 2017 10:03:18 PM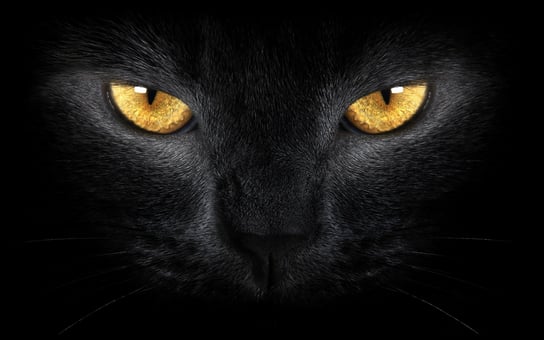 SAP software runs every aspect of many enterprises, from mission-critical line-of-business systems to administrative and support services. Ensuring the availability of these systems is crucial — an IDC report ("DevOps and the Cost of Downtime: Fortune 1000 Best Practice Metrics Quantified") estimates that system outages can cost a company between $500,000 to $1 million or more per hour. To minimize this risk, companies often deploy a veritable IT army to not only ensure system uptime, but also maintain peak system-wide performance while enforcing company policies and guarding against potential internal and external security threats. As companies grow their operations and their IT landscapes, however, monitoring these tasks become increasingly challenging.
While these duties are absolutely necessary, they are also tedious, error-prone, and rather undesirable. Monitoring duties prevent experienced and ambitious SAP administrators from pursuing more valuable and visible business initiatives. Ironically, the bulk of the monitoring effort is spent verifying processes that are working properly rather than addressing issues that aren't. Those who find potential threats to high availability are usually tasked with fixing them and cleaning up any data inconsistencies they happened to have left behind.
Moreover, adding new monitored elements is a long and complicated process. Even the most highly trained and experienced teams find it difficult to sustain consistent monitoring and service levels across an SAP installation with its accompanying dissimilar system elements. With so much time and effort expended collecting gigabytes of statistics in hopes of no action being required, it's no wonder that SAP system monitoring is regarded by IT leaders as an unpleasant afterthought. Yet, as painful as it is, high availability monitoring is absolutely necessary. The downside of an outage is simply too great.
Download 4 SAP monitoring challenges you must solve white paper NOW!
SAP Monitoring Challenges
Competing solutions in this market space guard against the dangers of unplanned downtime, some of which are offered as free native add-ons. However, nearly all suffer from the same drawbacks that make conventional SAP system monitoring such a time-devouring and costly proposition.
Complexity
Setting up SAP system monitoring can be laborious to say the least. Often, an IT department has suffered through months and even years deploying a monitoring package throughout an enterprise. Depending on the modules in production, monitoring solutions may require specialized versions of software, further complicating installation and configuration. Using these applications for daily operations is time-consuming as well. The most mundane tasks still require significant human involvement of working through a daily checklist. This forces IT professionals into a constant reactive stance, which is always less effective in the long run than proactive and preventative steps.
Lagging Response
The time-intensive nature of conventional monitoring tools keeps businesses on a never-ending treadmill as business rules change. When relationships with other firms shift or SAP makes automated system updates, a whole new set of possible inconsistencies opens up, each requiring more staff ramp-up time. Additionally, SAP service releases have been known to change API touch points, rendering custom-developed modules unusable. Together with high turnover of IT personnel and shifting best practice standards, these changes lengthen response times and threaten the goal of consistent daily system monitoring.
Inadequate Reporting
Most monitoring tools typically lack the at-a-glance report monitoring refinement that leaders expect. Generating reports is cumbersome, and slicing information for the needs of different departmental leaders extremely complicated. Worse yet, many analysts are forced to record these metrics in spreadsheets, which almost always leads to inaccurate, outdated readings. As a result, transparency suffers, which threatens promised service level agreements (SLAs). Complications of daily reporting are only magnified with audits and compliance reports, which are slow, laborious and as painful to produce as they are to read.
High Human Resource Involvement
Every IT leader knows how difficult it is to recruit, hire, and motivate good SAP administrators. But in this era of increasing workloads and decreasing talent pools, that task is becoming even harder. Keeping quality staff members happy in an environment of constant fire-fighting is becoming nearly impossible. System outages require engineers to determine root cause analysis and get systems operational again under intense pressure from executives whose bottom lines are suffering. Administrators must also constantly self-educate to keep up with the latest SAP changes and capabilities, so they can address the next problem with shorter turnaround times. These dynamics inevitably lead to frustration, job dissatisfaction, and eventually costly employee turnover.
The Ideal SAP Monitoring Solution
When considering alternatives to native SAP monitoring solutions, CIOs must keep the goal of monitoring firmly in mind: choose the system that allows administrators to identify issues fast, to find the root cause of an outage and get the system back up to baseline performance as quickly as possible. This carries with it one overarching characteristic: ease of use, which is critical for solving small issues before they spiral into devastating problems.
IT leaders should look for a package that minimizes installation and configuration time. Likewise, the software shouldn't consume large amounts of staff bandwidth; the more work the software can perform, the less effort will be required of administrative teams. This also implies flexibility. Seldom will a monitoring solution be deployed in its default settings, so it should be easily configurable and adaptable in an environment of frequent business change and the unique business challenges. SAP will continue to evolve and release cutting edge functions, so any monitoring solutions must account for upcoming changes while maintaining support for current features.
Support for digital transformation
Predictive and mobile solutions to support technical and business decisions
To learn more download this white paper which outlines challenges organizations face when ensuring the availability of their mission-critical SAP landscapes and shows you how to tackle these with a comprehensive monitoring approach. You will learn how to:
Identify the monitoring requirements for your SAP landscape

Support your digital transformation goals with well-designed monitoring

Use predictive analysis to enhance your system monitoring capabilities

Photo credit: Martin Cooper