4 min read
SAP automation, the global economy and the future of work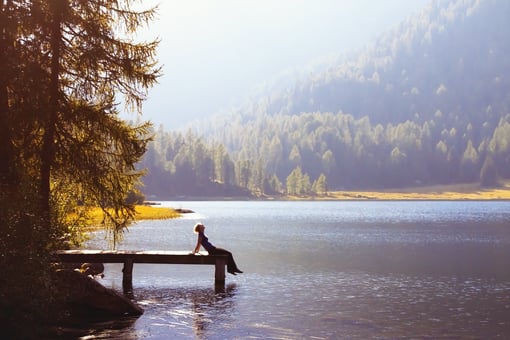 I was talking to a customer starting to onboard with Avantra a few weeks ago, and they had just gone through a product launch. I asked whether they had noticed that their website had gone down during the product launch and they had not. It turns out that the inventory functionality (Available To Promise or ATP) had stopped working for a period of time, but they had been unaware of this.
Many times, even when customers do become aware of an issue, they become aware after the fact, causing urgent issues, conference bridges late at night, and a loss of sleep and family time.
The need for SAP security
Much the same is true as relates to security vulnerabilities. Last week, SAP released a serious security vulnerability that relates to many SAP NetWeaver-based systems. The issue is - how many of your systems does this problem relate to? How serious is this risk to your business?
Most companies don't know, and rely on periodic security audits or separate security teams to try to patch vulnerabilities as well as possible. What's more, SAP teams find out about this at the last minute and have to rush changes out of hours, losing more sleep and spending less time with family and friends.
This is why we created Avantra Enterprise Edition. Let's dive into the three main elements of what Avantra does.
Observe
The first thing we do is to take in the environment - the inventory, and we ensure that Avantra and your IT Operations Management platform like ServiceNow know exactly what you have in your environment.
From there, we apply thousands of machine learning algorithms and rules against these systems, so we can identify anomalous configuration and runtime issues. Everything from security hardening, best practices, predicting future system overloads, to ensuring that procurement processes are running smoothly.
Engage
Once you know what's in the environment, it's time to communicate about this via IT workflows, and this needs to be about centralized IT workflows like ServiceNow. The workflow can then be routed to the right resource, depending on the type of communication and the environment that it applies to.
For example, a security vulnerability might need to go first to the Enterprise Security team for validation, and then to the business owner of each specific system impacted, to be added into a change window.
Act
Once you know what needs to be done, you need an automation platform to do it. With Avantra Enterprise Edition, we built out a general-purpose business process management automation platform for IT operations. That's a long way of saying that insecure configurations can be automatically fixed, security vulnerabilities can be automatically patched, systems can be even automatically updated with the latest production data - all within agreed change windows.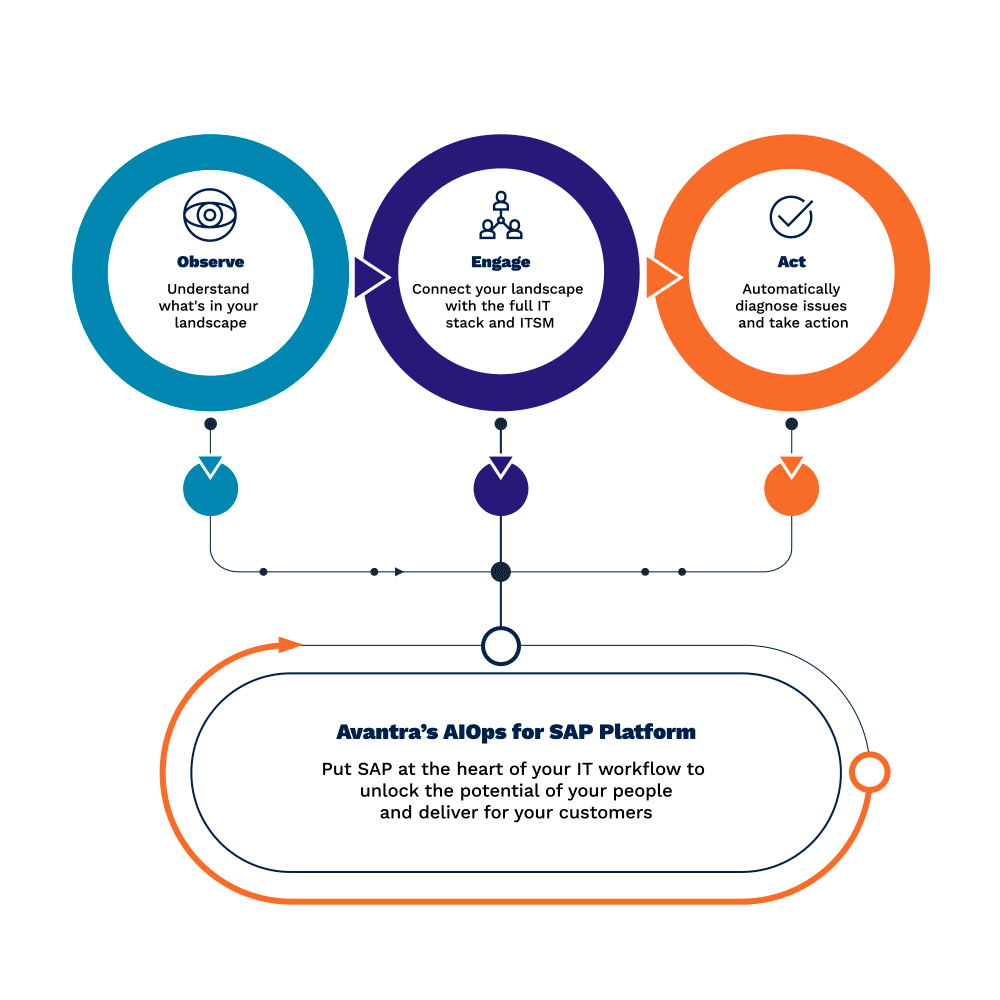 Avantra Enterprise Edition
Avantra Enterprise Edition is focused on building out these end-to-end AIOPs and ITSecOps scenarios - like automated best practices configuration, security vulnerability patching, system refreshes and anomaly detection. We've built this because of our commitment to three specific issues in the SAP Operations Ecosystem:
1. Unlock innovation and wellbeing in your teams
We spoke to so many SAP operations professionals who do not have a good balance in their lives. They find themselves unable to take time off work to be with their families, are woken up in the middle of the night to solve issues which could have been prevented, and are frequently attempting to balance project and business critical outages.
Our goal is to produce software which takes care of running the systems so operations professionals can focus on innovation - becoming automators, and delivering project work. Our goal is to improve wellbeing.
2. Finally realize the potential of SAP automation
SAP is very frequently on its own island - with separate operating procedures, separate IT Operations Management and IT Service Management tooling. Only by integrating and embedding SAP into standard operating procedures can we build IT workflows that transcend the business and IT teams, and resolve issues before they impact the business.
3. Making security and availability a customer experience issue
SAP runs the world's economy, and too many times do we find that SAP teams are reactive - resolving IT issues only after they impact the business. This issue is only getting worse as the number of security issues is increasing, and the criticality of ERP in the global supply chain continues to increase. Businesses need to get ahead of this so they don't.
Final words
I was talking to the SAP leader of one of the most valuable brands in the world, and I asked her how often they analyze their environment for issues and take action. She said that it was scheduled twice yearly during regular patch cycles: there are no resources available to do this more frequently.
With Avantra Enterprise Edition it's possible to have full visibility of the environment 24/7 - for example we notify of SAP security vulnerabilities within seconds of their release, and because the workflow and automation engines work behind the scenes, you no longer need to make the decision between spending on a dedicated team to do this, or putting your business at risk.
Want to learn more? Contact us for a demo of Avantra Enterprise.