SAP System Hardening
Automatically protect your SAP systems from tampering.
Keeps Systems Locked Down
Provide peace-of-mind by knowing your SAP systems are secure.
Keeping every system across a complex SAP landscape secure against tampering can be a challenge. With Avantra's system hardening, your systems stay locked down, preventing unauthorized persons from mistakenly (or maliciously) changing them without the proper permission. You get peace-of-mind, knowing your systems have the correct security settings to withstand the scrutiny of any potential audits.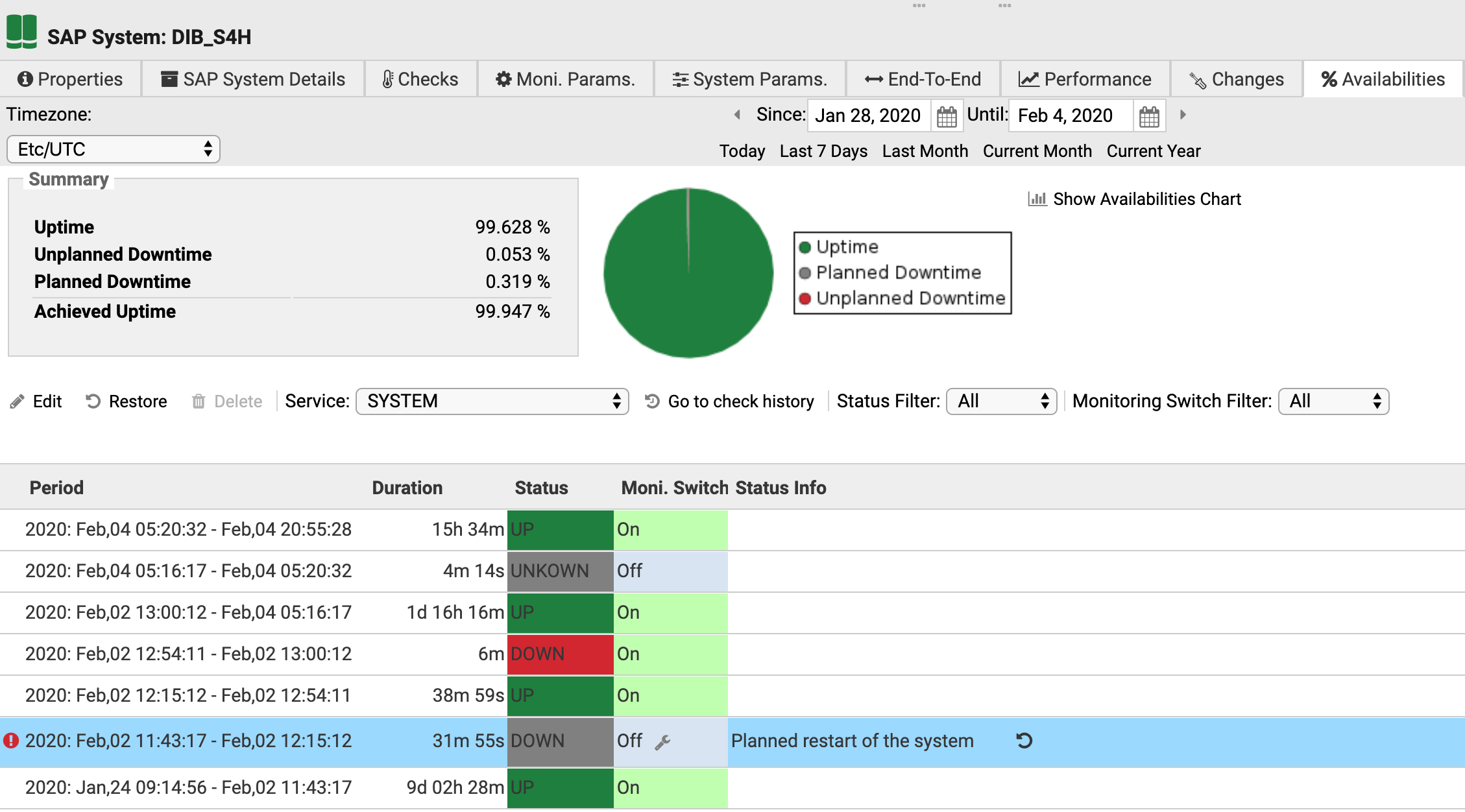 Monitors and Reacts to Unauthorized Access
Automatically monitors your SAP systems for unauthorized access attempts.
What if you could automatically monitor your SAP systems for unauthorized access, then take action to alert the security team—or even take action necessary to limit your exposure automatically? While GRC solutions typically monitor end user operations, their monitoring of SAP activities is limited. Avantra provides Security, Compliance & Auditing checks to monitor your SAP systems for unauthorized access attempts. It can then notify and escalate the event to the security team or, using Avantra's flexible workflow automation engine, automatically trigger a sequence of custom-defined activities that you deem appropriate to contain the threat.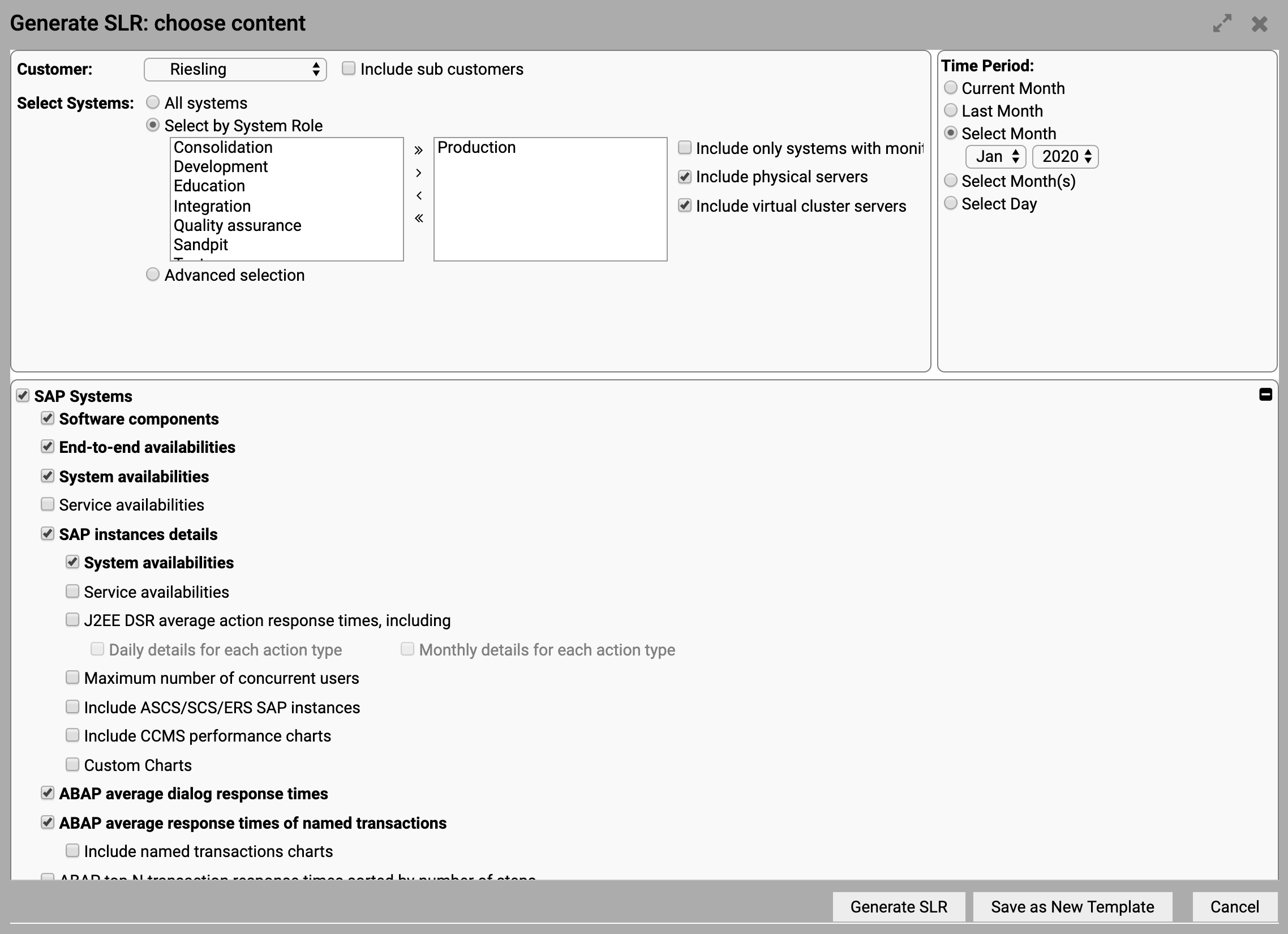 Smart Notifications and Escalations
Notifies your teams to investigate and prevent further unauthorized actions.
While not every SAP system anomaly merits a "red alert," changes which are unauthorized or which violate security or compliance policies—not to mention potential breaches—warrant immediate investigation. With Avantra smart notifications, you define which team members should receive instant notification of unauthorized system access, as well as an escalation process if a notification isn't handled within a specified time period.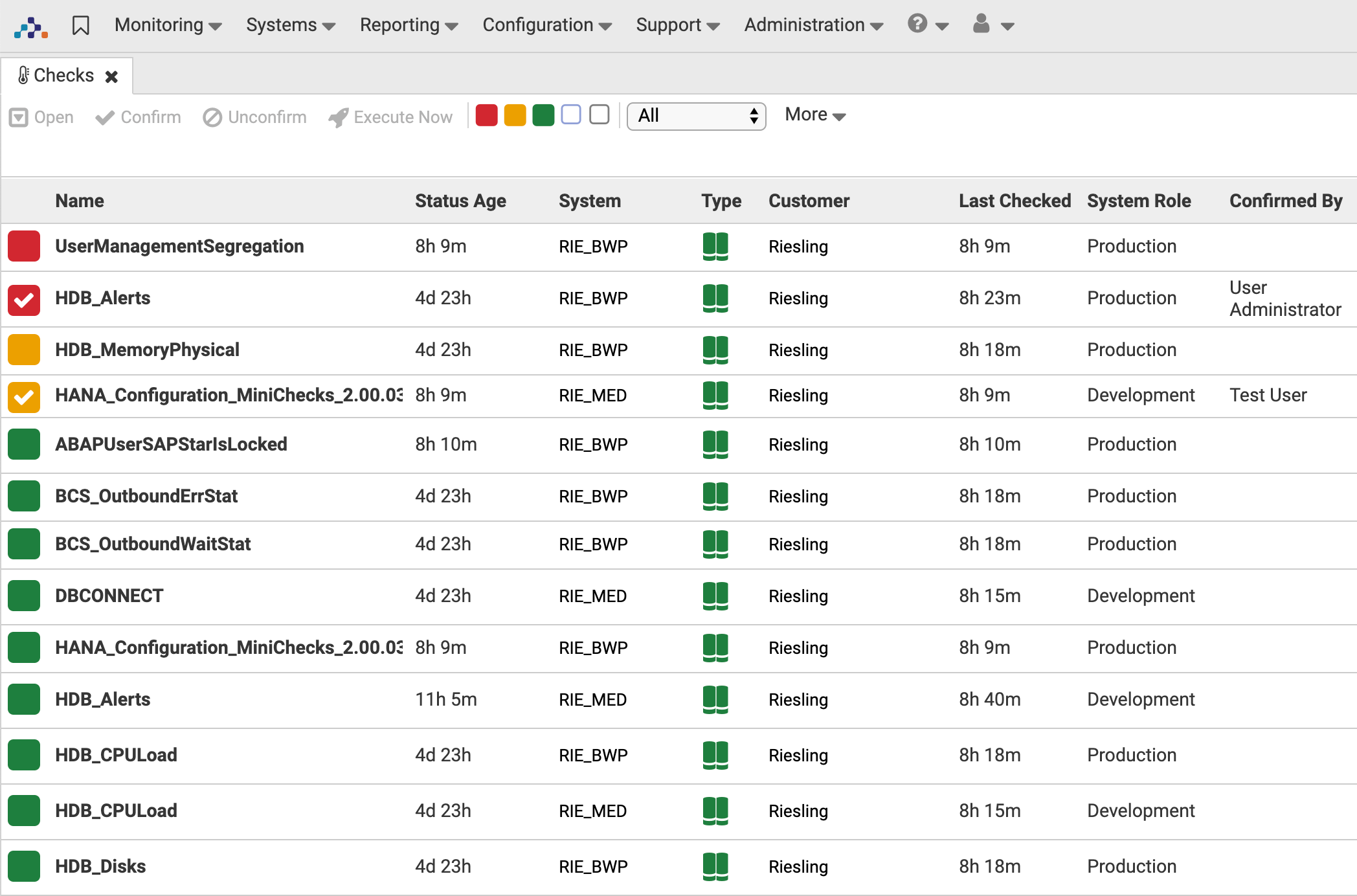 Audit and Compliance Reporting
Simplifies audits of SAP system changes with point-in-time reporting.
No one likes SAP systems audits, whether they are pre-scheduled or as a result of an incident. What if you could simplify and shorten time-consuming audits and preparation of compliance reports? Avantra provides comprehensive, automatically generated, point-in-time reporting that easily proves every upgrade, enhancement, and deployment to your SAP systems was properly applied by authorized users with no information loss. Every change can be logged with the username, the timestamp, and even the change order document attached to it.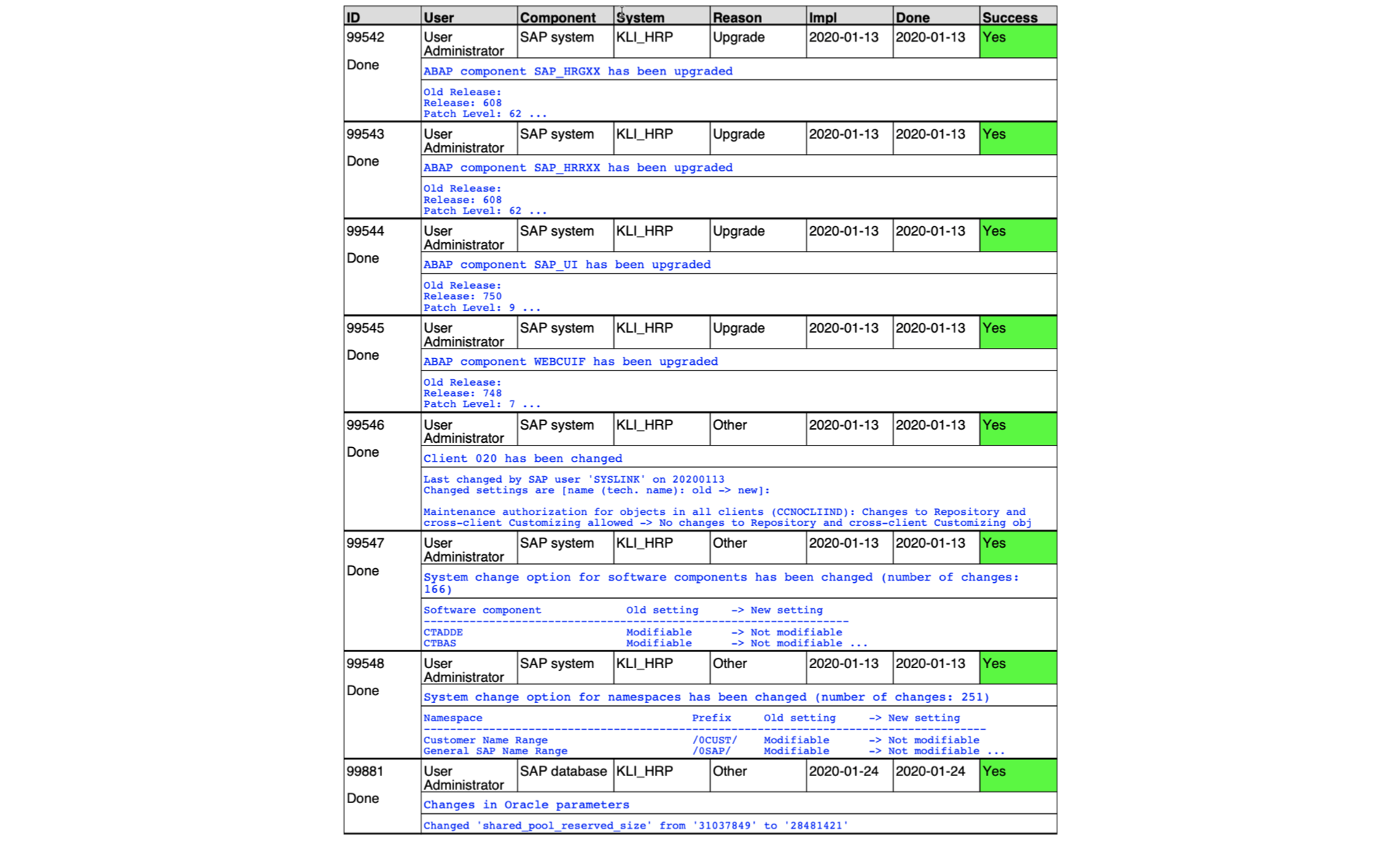 Increase SAP Automation, Operational Transparency, and Actionable Insights with a Single Solution
Using Avantra we prevented 2 Major Failures in SAP Production Systems. We've also reduced server updates implemented to just 1 to 2 hours, post-processing of system copies reduced from 3 hours to 3 minutes and adding a new system to the monitoring process reduced from half a day to just 30 minutes