Accelerate your hyperautomation journey with Avantra
Organizations need to go further, faster in their digital transformation journey to gain the advantage.
They need to embrace hyperautomation.
Defined by Gartner as a business driven, disciplined approach to rapidly identifying and automating business and IT processes, hyperautomation cuts costs and drives quality through faster end to end processes, greater efficiency and fewer errors.
Avantra enables hyperautomation. The industry leading SAP AIOps platform with deep SAP integration removes manual effort from mission critical operations and gives back time to your team, so that you can focus on high value priorities and reinvest in automation as a force multiplier. Out of the box automations save you time and effort from day one, empowering you to develop further, customized automations for better business outcomes.
Discover more about how your company can unlock value with Avantra as a foundation for rapid hyperautomation.
Download the Hyperautomation Value Report
Add value, create time to build
Download the Hyperautomation Value report to learn how to:
Automate efficiently: Reduce operational costs and downtime for mission critical SAP systems with automated workflows and predictive control.

Transform faster: Accelerate transformation, move SAP workloads to the cloud and intelligently enrich service automation.


Create advantage: Help business leaders and creator teams innovate and scale faster with end to end workflow connectivity and reusable components.
Every hour spent on manual tasks is an hour not spent on developing further automation, being proactive and creating new business opportunities.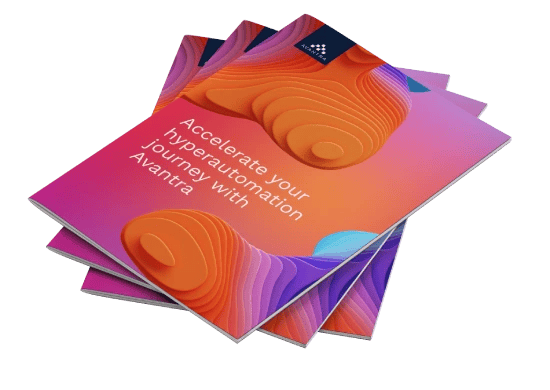 Customers invest in the Avantra SAP AIOps platform to improve SAP system security