"By using Avantra, we have been able to prevent serious failures in our SAP production systems. Today, we only need 1 to 2 hours to install server updates, we have been able to reduce the time required for post-processing system copies from 3 hours to 3 minutes, and instead of half a day, we only need 30 minutes to integrate a new system into the monitoring process."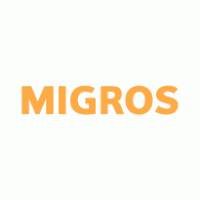 Head of SAP Basis Services at MIGROS
Expanding SAP landscape outgrows existing capabilities
Over time, the team found its existing setup didn't meet the needs of the expanding SAP landscape. Complexity mushroomed, requiring extra staff resources maintain increasingly interconnected systems. The more the company grew, the more features and functions they needed to integrate into their existing configuration. It wasn't long before the company's administrative burden became unwieldy.
Recognizing the need for an efficient, comprehensive monitoring solution, the SAP Basis Services Team decided to establish an internal task force to evaluate an entirely new monitoring system.
Team seeks to simplify SAP system management
"We wanted a solution that enabled system administration and configuration from one centralized location," says Belz Koch, Head of SAP Basis Services for Migros. "We also wanted to establish an early alert system that would minimize the chance of emergencies."
Ultimately, Avantra was the winner. Not only was it specifically developed for companies working with SAP systems, it met virtually all of the company's requirements.
Challenges
Massive systems hard to monitor
Need for one tool that could manage mixed technologies environment
Lack of an early alert system - issues found too late
Benefits
Reduced patch installation times of up to 20 days
Server updates implemented in just 1 to 2 hours
Post-processing of system copies reduced from 3 hours to 3 minutes
Adding a new system to the monitoring process reduced from half a day to 30 minutes
Release updates for the monitoring solution reduced from 2 months to less than a day
Prevented major failures in SAP production systems
Summary
"It was important to us to have a system which is easy to handle, with a system administration and configuration that can be executed from a central position. We also wanted an early alert system can be established so that there won't be a chance for emergencies ever to happen. Avantra does it all" says Koch.
Bring your enterprise to the next level!
Find out how Avantra can help you grow and become more efficient