Avantra 20.11
Avantra 20.11 is the latest major release replacing Avantra 20.5.

This new release, available from November 18th 2020, offers great features including a private tech preview of the Automated Upgrades for SAP Kernels. What's more, there's native support for the management of SAP IQ Databases, SAP Cloud Platform integration & SAP Cloud Connector, and SAP SLT. Plus, enhancements for SAP HANA, and much more.

Grab a copy of the technical release presentation for the full details on Avantra 20.11.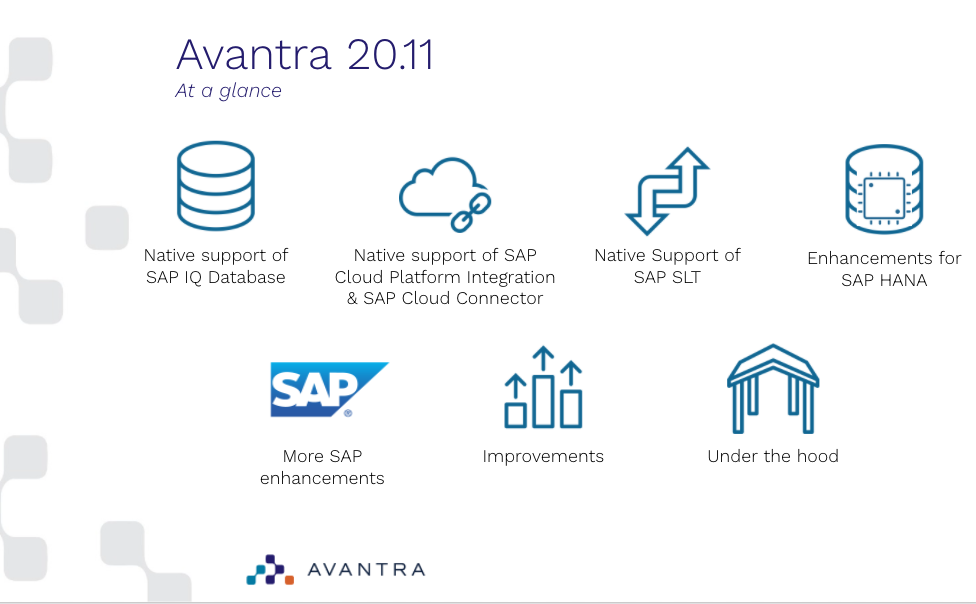 Say goodbye to wasted SAP resources, with Avantra your company can:
"Avantra prevented two major failures in SAP Production Systems and reduced server updates implemented to just one to two hours. With Avantra, adding a new system to the monitoring process reduced from half a day to only 30 minutes."
"What sets Avantra apart from other SAP monitoring vendors is the intuitive usability, the high degree of flexibility, the software's rapid ROI, and its unmatched and extremely helpful support. – Avantra enabled us to boost the efficiency of our IT service management processes and prevent downtime of revenue-critical processes in our smart factories."
Global organizations invest in Avantra to improve SAP performance in complex landscapes, including: